The Great War Display Team has added another converted Fly Baby to its Junkers staffel.

G-BUYU was build by John Nugent in South Wales, and was originally painted in pre-WWII US Army Air Corps colors. Robb Metcalfe bought the plane in September 2002, and replaced the original A65 with a C-85 ("I found 65 HP a little low on power for 400 yard farm strip use!" says Robb). Over winter of 2004, John Day converted it to a Junkers CL1 "look alike" similar to the Day/Gauld-Galliers aircraft.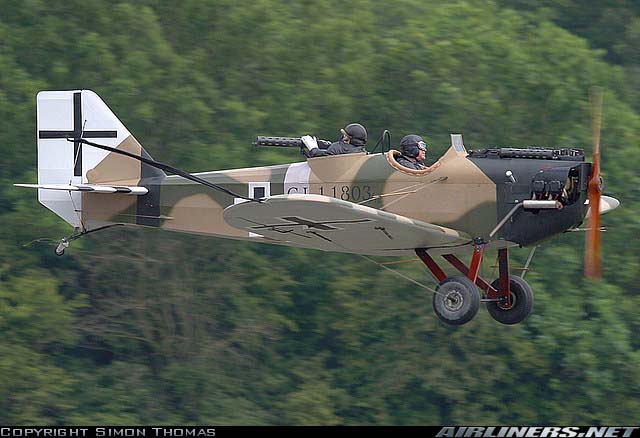 Like the Day/Gauld-Galliers airplane, Metcalfe's Junkers has a surface-mount dummy gunner (e.g., there's no "pit" behind the cockpit...everthing's flush to the turtledeck. Says Robb, "My gunner is a great guy by the name of Hans von Knees unt Bumpsydaisy." (which is an in-joke among British sailors). The airplane has a smoke system installed.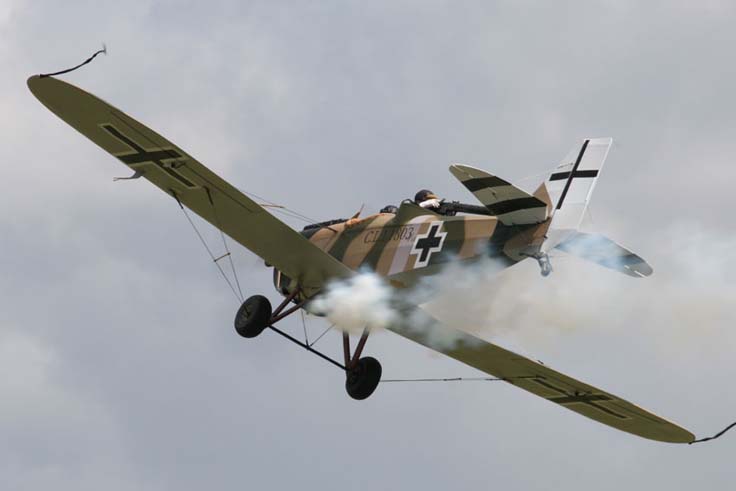 The Great War Display Team now has a variety of aircraft, including a Nieuport, an SE-5, a Sopwith Pup, and a Fokker Triplane. They participated in the filming of the movie "Flyboys," though, regrettably, the Fly Babies weren't involved. In 2005, they participated in 11 air shows.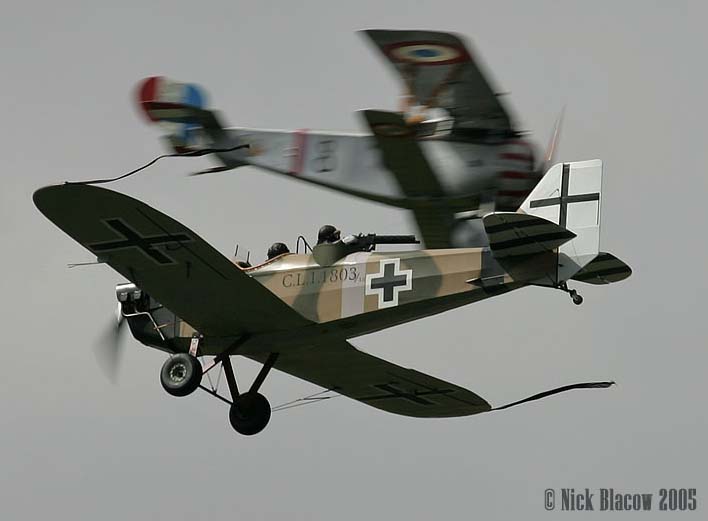 ---
Comments? Contact