The Fly Babies of Victoria, British Columbia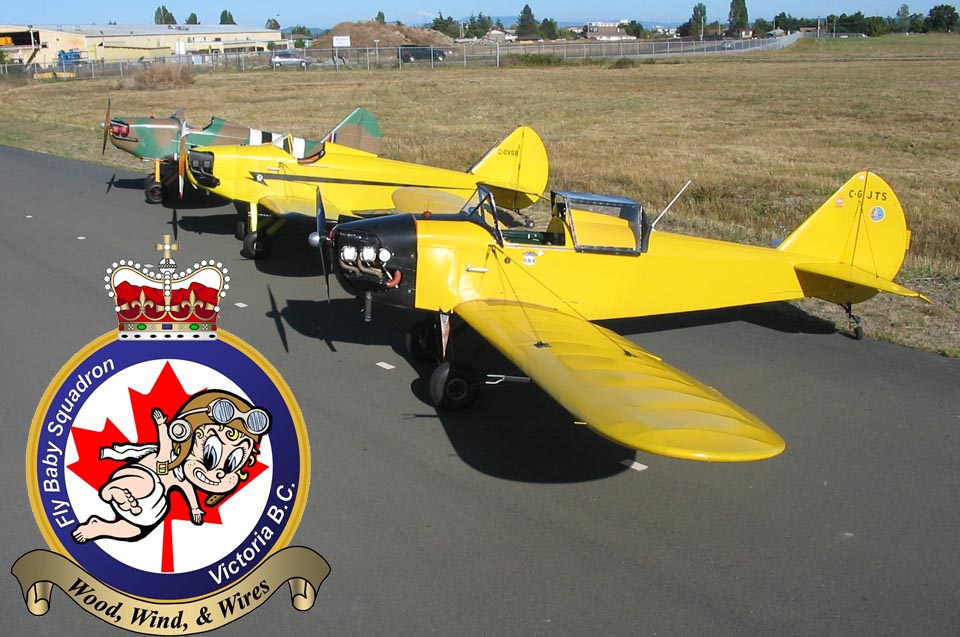 Back when the Fly Baby was new in the 1960s, most EAA Chapters had several Fly Baby owners among their membership..

You don't often see that nowadays...most areas are lucky to have just one flyable airplane. They get together for major fly-ins, but that's about it.

But up in Victoria, British Columbia, there's a bit of a return to the old days...three Fly Babies, based at Victoria International Airport, owned by Drew Fidoe, Tom Staples, and Chuck Lovallo (CF-UFL, C-GJTS, and C-GVSB, respectively) .

Drew sends me a *lot* of pictures of these airplanes, many in beautiful settings. So I created these pages to showcase them..