No unusual events, no funny happenings, no odd coincidences, didn't see anything I hadn't seen before. No lessons learned...or taught.
But day-um, it was a nice day to fly, today.
Warm enough to not need a coat, cool enough that it was just a touch nippy at 2,500 feet. Speedboats drawing long while lines across Puget Sound. CAVU, little haze, two mountain ranges and 3+ volcanos visible. Fly over the "Sheepdog Classic" on Vashon Island. Check out the mothball fleet at Bremerton. The mouth of the Puyallup river in Tacoma's Commencement Bay.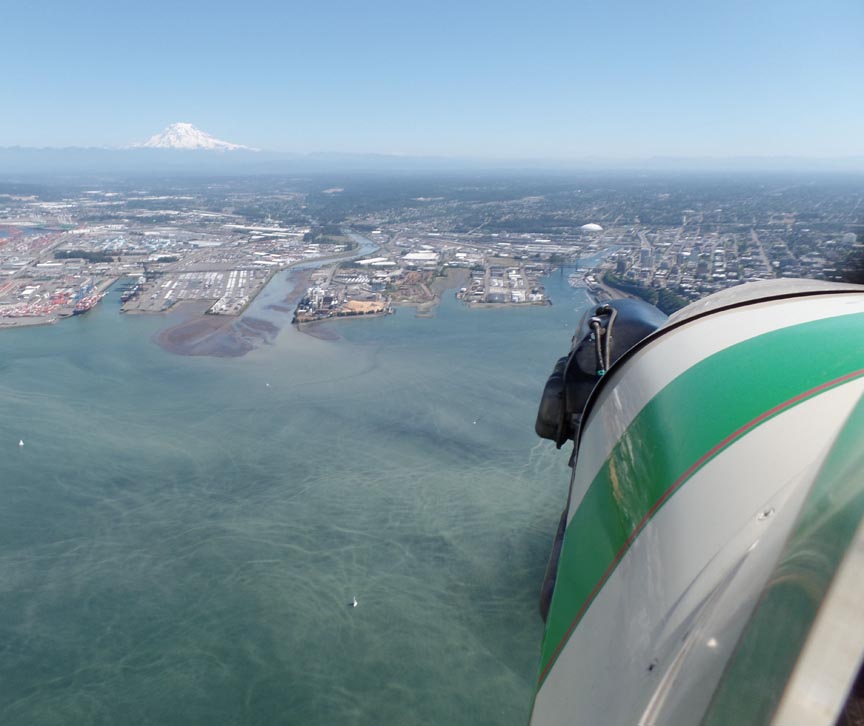 Air dead quiet. Flew for minutes with just a single finger on the stick, pushing sideways to compensate for a bit of wing heaviness. Foam earphones working beautifully, comfortable and good volume level of the radio. Hearing an airport 50 miles away flying Young Eagles, Playing touch-and-go tag with a Christen Eagle at the home drome.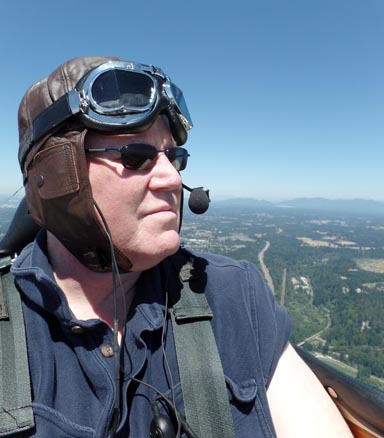 Wires singing happily, air brushing by the leather helmet, goggles glinting in the September sun.
There are people in the world who DON'T own Fly Babies. Can you imagine what that must be like?
Ron Wanttaja