A discussion arose as to the size of trailer required to carry a Fly Baby.
I went down to the airport and measured mine. It's 13' 10" from the main axle (main wheel contact point) and the tailwheel contact point. Forward, the engine hung out beyond the main wheels by 38".
The thought was a 14' trailer is the minimum size, though one might need to build a little extension for the tailwheel like these photos show. This is how Matt Wise carried a Fly Baby on a 14-foot trailer.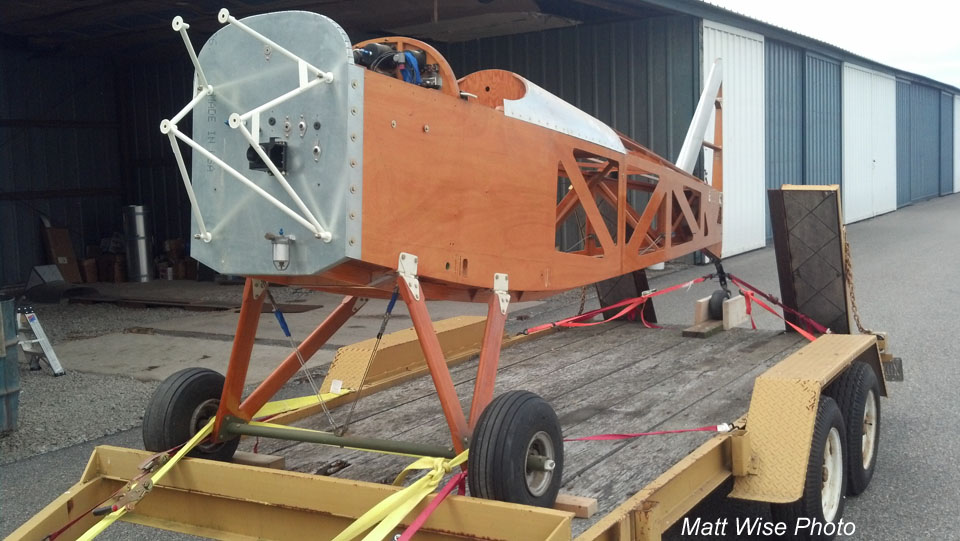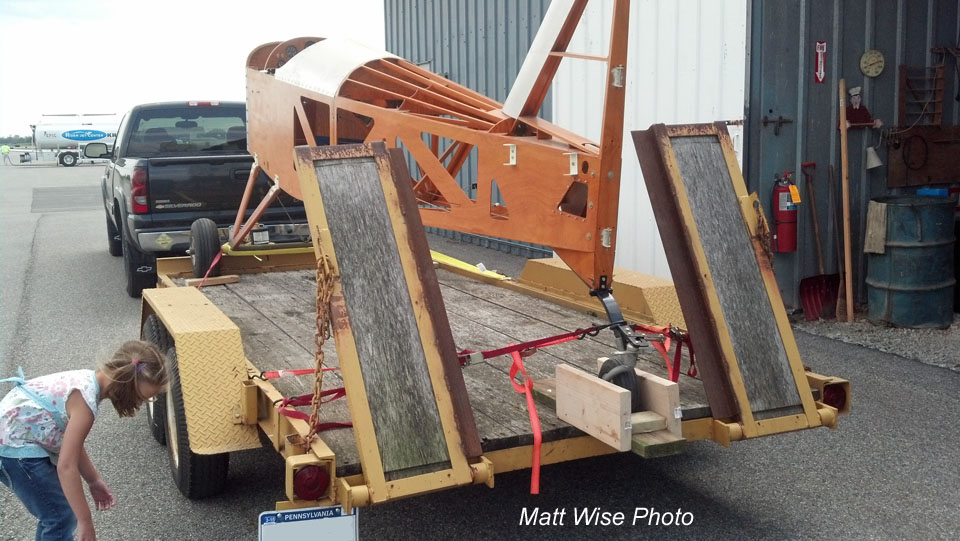 In this photo, you can see N500F's wings supported in racks on either side of the fuselage. This is probably a 16' trailer.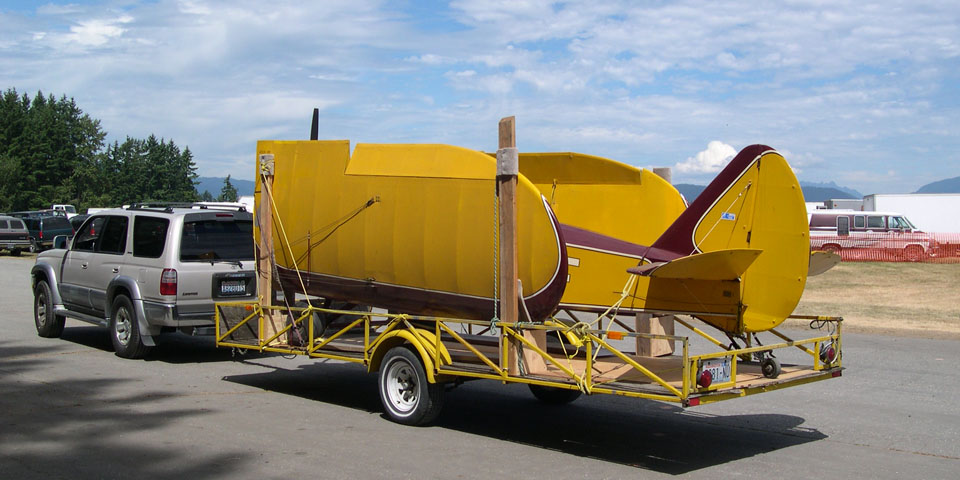 Ron Wanttaja